Moving Company Offering Local And National Moving Services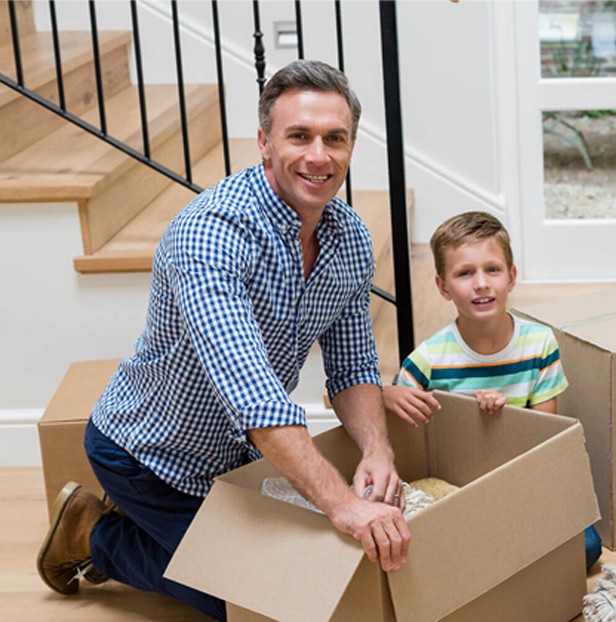 From The Owners Of Chester County Moving Company
The Golden Rule is how you will be treated at Chester County Moving & Storage when you contact us for your upcoming move. We are experienced movers and understand what you're here for. You need us, and we'll never disappoint!
Real Movers, Real Services
Instead of automated telephone menus, your calls are answered by real people with the native West Chester accent, eager to help with your moving needs.
Unmatched Services at Best Prices
Our goal is to exceed your expectations with a fantastic job, and provide better service than anywhere else. As one of the best Pennsylvania moving companies, we honor all our commitments to you, and take pride in the high quality of our service.
Not Just Furniture Movers
We're not just furniture movers, but can handle more complicated tasks like moving your office equipment, fragile items, and expensive music organs, especially, pianos. Expect nothing but an excellent job from best movers! That is how we maintain solid, loyal relationships.
Call Chester Moving & Storage today and find out why we are the best movers in Chester County, PA.
Please do not be deceived by unlicensed movers, and movers who imply that they are the local moving company from Chester County, PA, but are not really based in Chester County.
Looking For A Reliable Moving And Storage Company In Chester County PA?
Talk to Chester County Movers! We can offer you a free quote for any type of move – and assist you with the best moving solutions.
Professional Movers In Chester County, PA

For more than 30 years, we've accomplished many moving projects and have given our customers the award-winning confidence and experience needed to move a house. Well, not the actual house, but all the household goods you can imagine.
Our collaboration with the leading van lines like Allied Van Lines has resulted in award-winning performances. We've been keeping corporate and industrial businesses satisfied for more than 30 years. Contact us with the time frame and deliverables you want.

Need a junk removal or storage service? We store more than household goods. Our warehouse is outfitted with racking that we can specially arrange to fit your product to maximize your space and keep your costs down. Contact us for storage unit!
What Sets Chester County Movers Apart
No job is unimportant for us. Whether you need just two guys to move your belongings a few blocks away or a team of experienced movers to relocate you across the country, Chester County Movers will be there for you. We know, what you're expecting from us!
Packing seems like a non-technical activity, which is why it's often overlooked – and people tend to do it on their own. However, it's a time-consuming activity that eats up most of your moving time.
Apart from wrapping the stuff and putting them in the right-sized boxes, you also have to make sure your items stay safe during transit. And for this purpose, you might want professional movers in Chester county to assist you.
You don't have to waste the whole time in packing. Be smart! Have all your stuff packed before the moving day arrives.
Hire the best Chester County moving company with experienced packing professionals. We offer customized packing services to meet your needs. It doesn't matter if you have single moving box or an entire office. Get our free quote and move!
Packing on your own? If so, have you done all the calculation beforehand? It requires a lot of preparation so that you don't have to pause in the middle and purchase the packing material. And before that, you've got to be absolutely sure about the packing material type.
Getting the right type of packing material for your items can be a tough ask. Wrong material type cannot guarantee optimum protection of your belongings during transit.
If you need supplies or need help in getting the right packing material, call us for help!
We offer all kinds of material at affordable prices. Apart from the essentials, moving boxes, you can contact us for moving blankets, cushions, foam wraps, tapes, furniture plastic and furniture wraps as well.
Machine-Assisted Loading and Unloading
Different customers have different requirements when it comes to loading and unloading. Sometimes, the furniture is too heavy or the items are too delicate to be handled. Moreover, during office relocation, there can be heavy equipment such as racks, electronic systems, appliances, etc.
Besides being heavy, they can also consume precious time, and to avoid this, we have special equipment. We can load the stuff using heavy lifters, making the loading and unloading process smooth and efficient.
Safe and Secure Transport
West Chester County Movers offer well-maintained and spacious vehicles to ship your belongings to the new location. Beside packers and loaders, we have got trained drivers who know where to put what item in the moving truck.
Knowledge about item placement is absolutely vital in long distance moves. Wrong placement will result in imbalance and can damage your belongings during the move. Plus, the risk of fall or accident also increases.
Our professional movers and transporters understand it, hence take all the necessary measures to protect each and every item, ensuring safe delivery to your new home.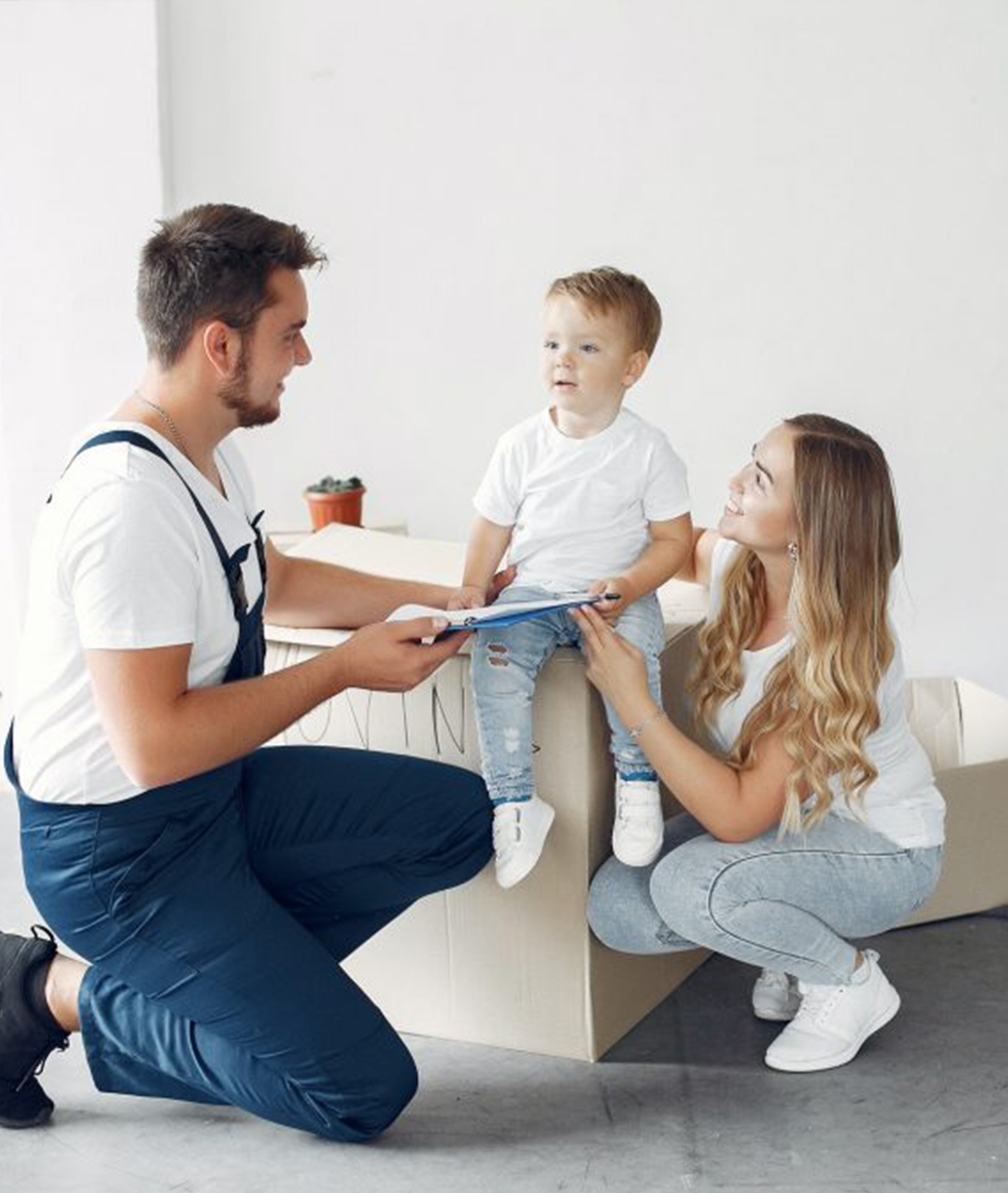 Timely Delivery on the Moving Day
We have worked hard in making sure your items always reach you well within the specified time. There can be a traffic hassle during working hours due to which you might receive your items an hour late.
Apart from this exception, rest assured that your household items, office equipment or vehicle reach destination on time.
Utmost Care of Your Possessions
The Chester Country moving company ranks among the top moving services in Chester County not only because of their professionalism, but also due to the care and attention they give to your possessions. Regardless of the moving services you chose, we won't compromise on the safety and security of your items.
Ability to Handle the Big Move
No move is too big for the Chester Country Movers! We have completed successful moving projects of variable sizes within and outside the Chester County, PA. From moving shops to corporate businesses, we have served all kinds of businesses in Pennsylvania.
Efficient Business Moving Solution
Every move is different, and we know it. That's why we cover it like a new thing. As we dig in, we'll explore ways to encounter the problems based on our experience and knowledge. This helps us to provide tailored moving solutions.
We know most of the moving stuff used in the commercial sector has been quite common – furniture, electronic systems, cabling system, file management system, etc. However, we have dealt with unique customer needs in the past.
Say, if there's a laboratory or sample-testing space to move, we make all the necessary arrangements to ensure complete protection of the sensitive items.
Remember; you'll be working with a team of experienced and skilled employees. Not only are they professionally trained, they have all the right protective gears to encounter any problem. On top of that, all our services and employees are insured, so you never have to pay out of pocket.
Also, there are other perks of working with professional movers. The people moving your stuff won't just be doing the job in hand. You'll get a complete support in the form of moving tips and expert advices. This is to make the process quick and smooth.
Low Cost Services in Chester County
The Chester County moving company has been offering moving services for around three decades. So, obviously, there won't be compromises in terms of quality of work. What's even better is, we can cut down your moving costs by arranging all the moving services, direct or indirect.
This is something you can only expect from an experienced moving company as we have long-term connections with other vendors.
So, instead of you having to search for supplies, tools, moving truck, labor or storage container on your own, you can discuss your problem with the Chester County Movers, and we'll get it done!
It all boils down to the moving day and the final outcome. The moving company will definitely surprise you with its efficient and cost-effective moving services, transport and storage facilities, and an overall courteous yet professional attitude. For the guys at Chester Movers, no job is too tough.
Get your free estimate right now!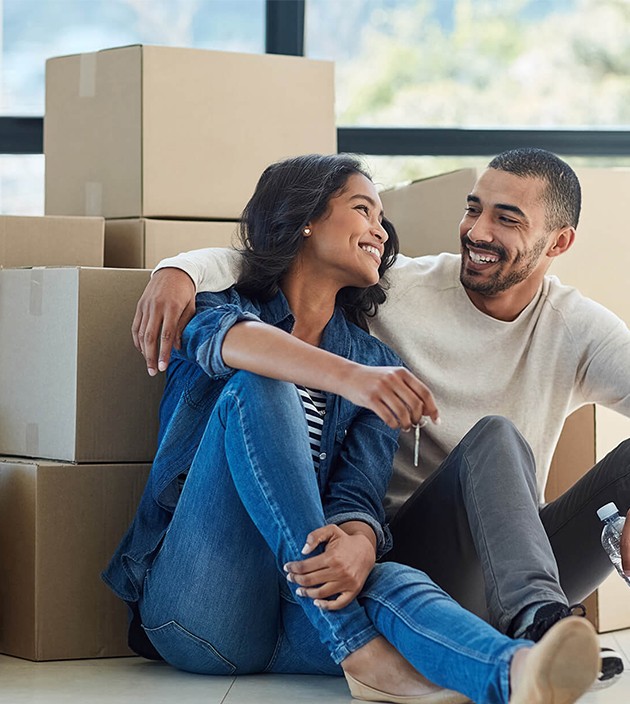 As one of the most trusted Pennsylvania moving companies, Chester Moving and Storage offers all types of moving and storage services at affordable prices. We hire fully licensed furniture movers, loaders and auto shippers. And our moving services are not just meant for a specific locality.
If you're residing in Chester Springs, PA, Kennett Square, PA, West Chester, PA, Long Island (Lycoming County), PA, or any where in Pennsylvania, Chester County Movers can address to your moving needs.
Besides the accurate moving quote and great service, we can also offer your helpful links to turn your move into a wonderful experience!
Chester Moving Company FAQs
Where do you operate in Pennsylvania?
Chester County Moving and Storage is part of a large network that offers its services throughout the United States. We cover the entire Pennsylvania, including the following areas:
Kennett Square
Chester Springs
West Chester
Long Island, and other areas
What moving services do you offer?
As the name suggest, Chester County Moving and Storage covers all the moving services. These include:
Packing
Material supply
Loading
Unloading
Unpacking
Transport
Vehicle shipping, etc.
How is Chester County Moving and Storage better than other moving companies in Pennsylvania?
Chester County Movers are efficient, agile and resourceful. You can expect a wide range of services at affordable prices, plus we can arrange the right vehicle for your specific requirements.
We allocate only the best movers in the business for the moving job. We also offer on-job training, plus damage protection to our customers. Insured laborers coupled with advanced equipment make us one of the best moving companies in Chester County, PA.
Do you serve business sector as well?
Yes! regardless of the nature of business, we offer professional moving and storage solutions to everyone. Our customers come from different walks of life, whether it's about moving to a new home or relocating business locally or over a long distance.
Do you have the moving license?
To operate over a long distance, movers need to have a moving license and certification. Chester County moving company is not only certified but also has more than thirty years of experience in the niche. We can make the best arrangements for your interstate moves, corporate relocations or vehicle transportation.
Chester County Moving and Storage is Chester County's trusted source for
moving and storage services.